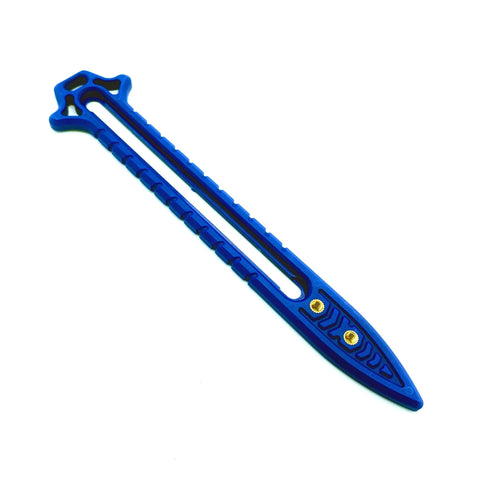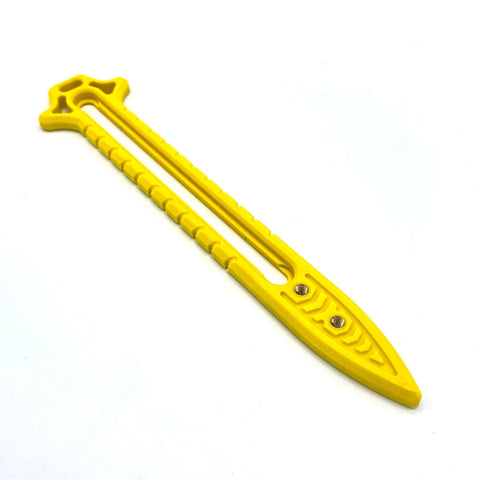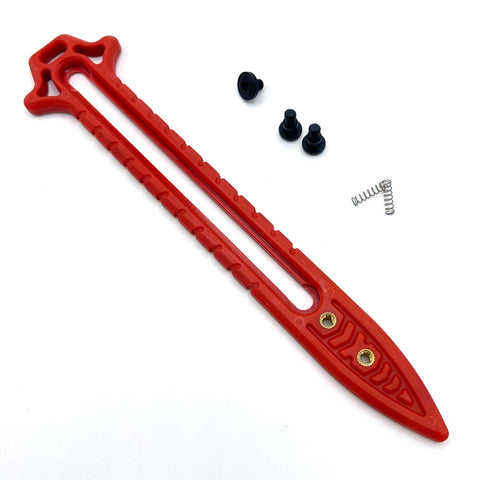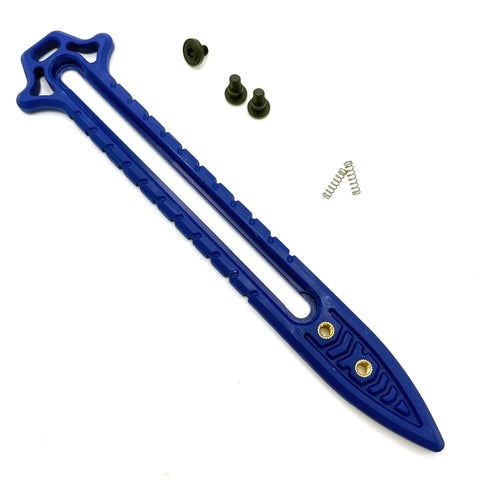 UPKnife
D-Series Traditional Ringless Polymer Composite Handle
Buy as a Build KIT or Handle ONLY

*Purchase a Build KIT for custom builds,  Includes All Necessary Hardware
*NO Screws Included when purchasing Handle ONLY
Polymer composite handles are made in a 50% glass-filled nylon like used in the gun frames with outstanding toughness and durability.
Threaded holes are reinforced with Brass inserts
This can be used to replace a D-Series handle.
Compatible with:

UPK-D1, D2, and D4
Handle Material Comparison (Tensile Strength)
440A Stainless Steel 220+ ksi 
Black 7075-T6 Aluminum 70 ksi
Red 50% Glass-filled Nylon 9 ksi
IMPORTANT READ! 
Requires

 

Torx T20 Driver to remove screws

 

(Not Included)
There are 2 stainless springs located under/inside the Button, maintain pressure on button when loosening the Lock screw,  recommend  opening slowly.
Upgrade requires the use of Loctite 243 in all 3 instances of hardware screws and is

 

included
What's Included
Handle Build Kit (Button not included)
50% Glass-Filled Nylon Handle

Custom Hardened Stainless Steel lock screw

Custom 450 Stainless Shoulder Screws (2pcs)

301 Stainless Steel Button Springs (2pcs)

Loctite 243 0.5ml
Handle ONLY with LOCTITE (
existing

 

hardware REQUIRED)
50% Glass-Filled Nylon Handle

Loctite 243 0.5ml