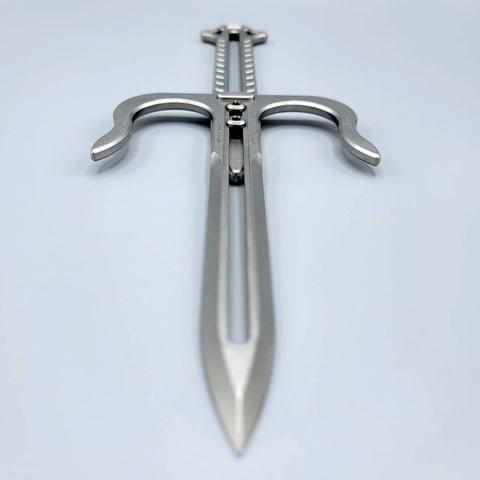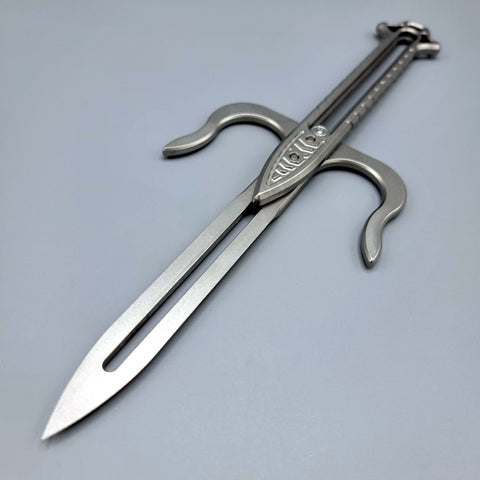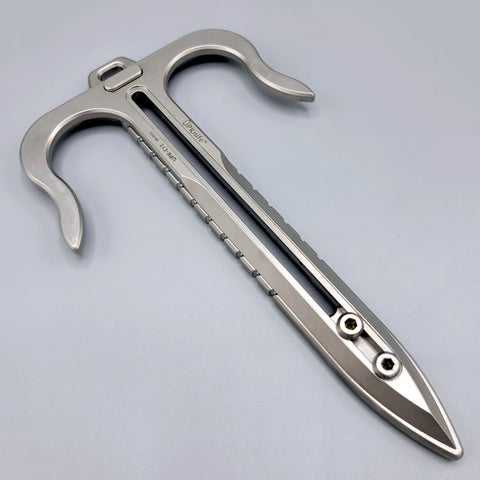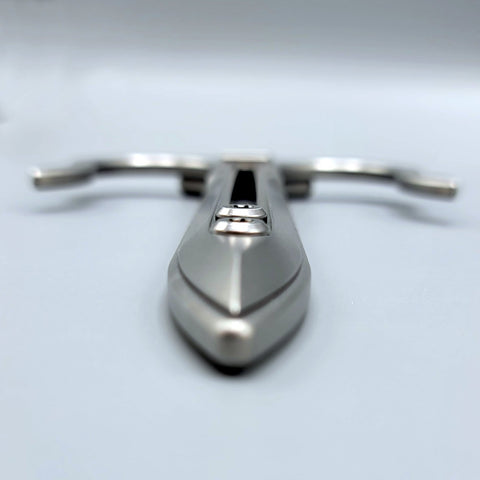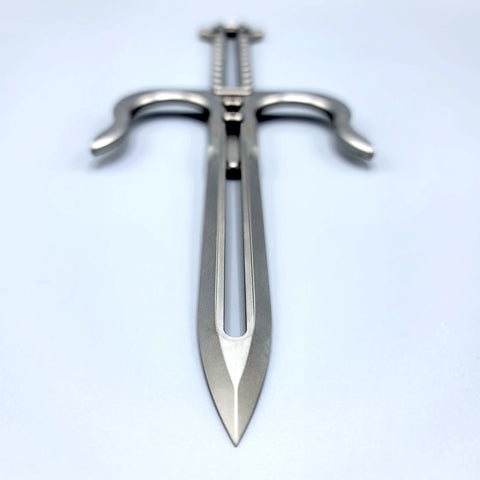 UPKnife
UPK-D1 PocketSai Traditional SS
This UPK-D1 Pocket Sai is made in 100% HARDENED STAINLESS STEEL
Optimized for throwing and melee impact, made in 440A high carbon martensitic stainless steel with a hardness of HRC: 45 makes a tough resilient stainless. It can take extreme abuse and offer a point of bending where harder alloys will break, making this ideal for throwing when the worst abuse takes place.
EDC Defensive Implement
The PocketSai self-sheathing making them easy and safe to carry
Inspired by the traditional Okinawan Sai
Retractable Blade automatically Locks at either position (open/closed)
What's Included
x1 PocketSai Traditional SS
Material Specifications:
Blade Milled from 440A Stainless Steel

Heat Treated to 37-40 HRC

Handle made in 440A Stainless Steel 

Heat Treated to 37-40 HRC

Custom Hardware(Button and screws) made in 450 Stainless steel

Heat Treated by Age Hardening to the H900 condition HRC 45

301 Stainless Steel Springs

Cold work Hardened to a Spring Temper
Dimensions
Extended length: 11.7 inches (297 mm)
Collapsed length: 7.3 inches (186 mm)
Weight: 0.5 lb (8 oz.)
Important Read :
Designed with inspiration from the Okinawan Sai, to be a defensive melee weapon that would be more practical to carry and self-sheath.  The blade retracts to be eclipsed by the handle protecting its point making an integrated sheath.  It's one-button locking mechanism is designed to engage automatically in the open or closed position and must be pressed to unlock it from either end.