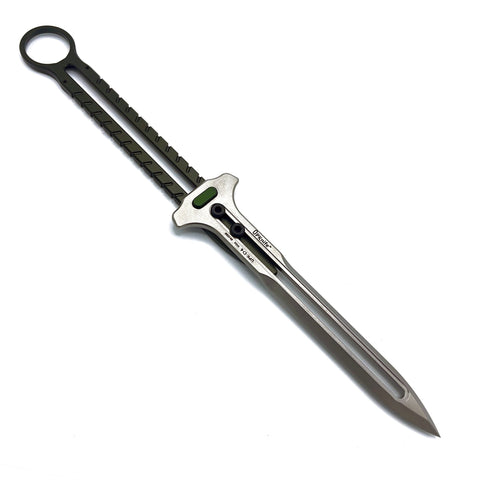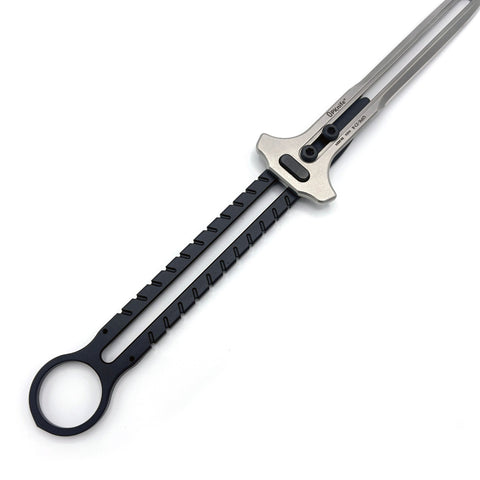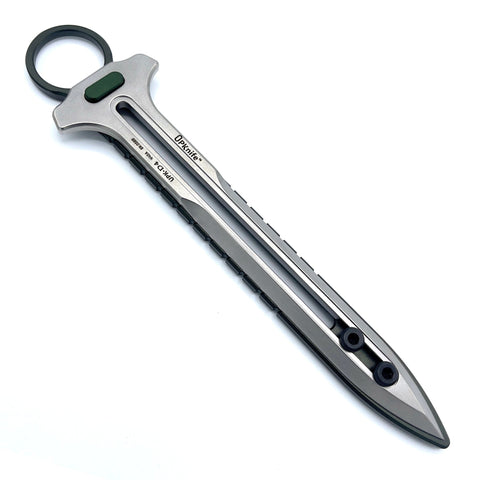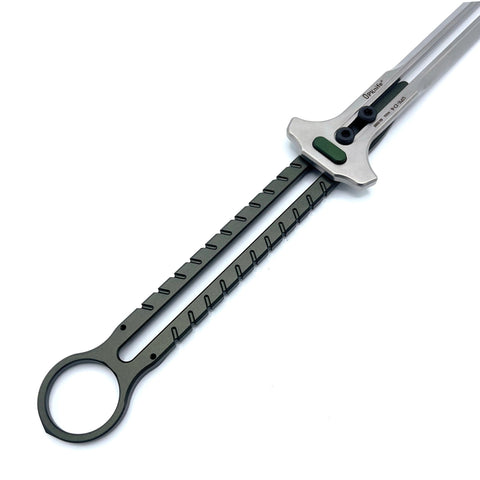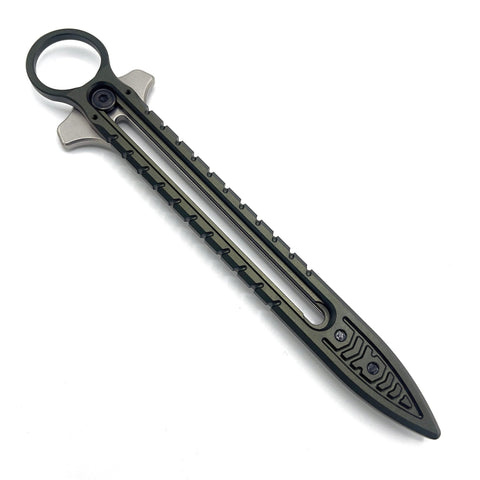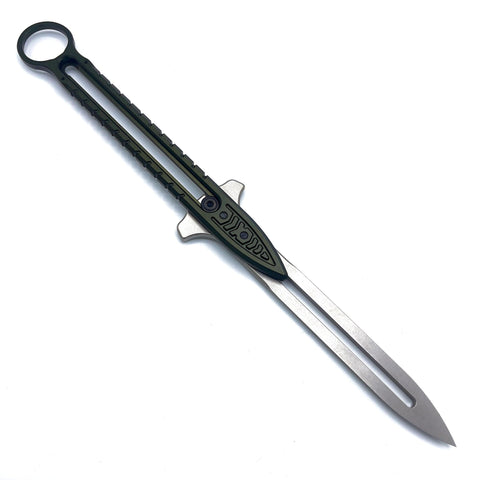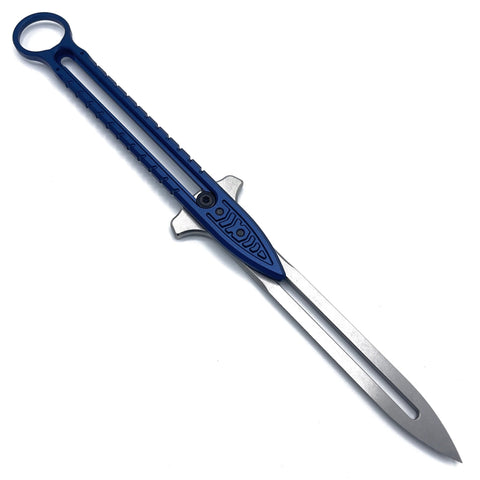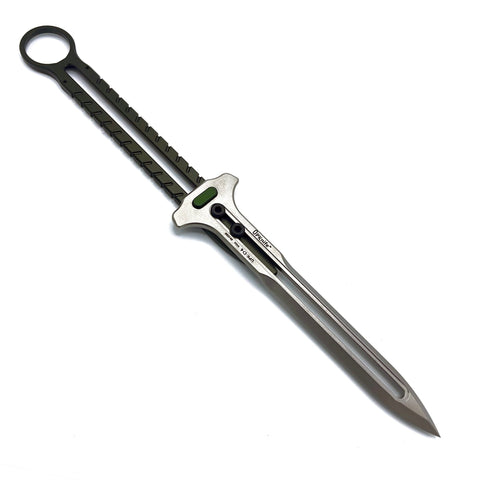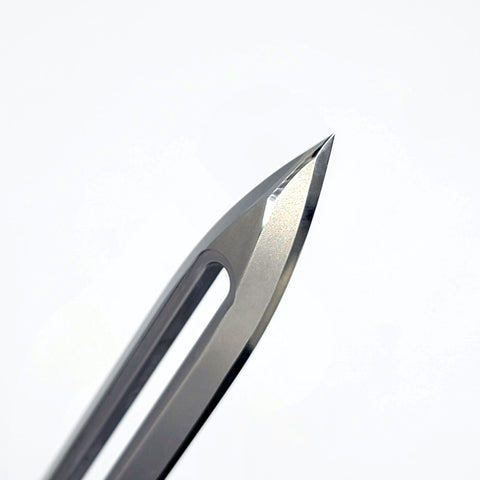 UPKnife
UPK-D4 Eclipse Ring2 Hybrid SS-Al
This UPK-D4 Eclipse has a Hardened 440A Stainless Steel Blade and a Hardcoat Type III 7075-T6 Aluminum Ring2 Handle
A minimal guard version of the PocketSai. The guards have been reduced to the minimum amount for blade retraction.
EDC Defensive Implement
The Eclipse is self-sheathing making them easy and safe to carry
Ring2 handle to optimize reverse grip manipulation
Retractable Blade automatically Locks at either position (open/closed)
Sharpened & Unsharpened options available
What's Included?
x1 Eclipse Ring2 Hybrid SS-AL
Material Specifications:
Blade Milled from 440A Stainless Steel

Heat Treated to 45 HRC
220+ ksi Tensile Strength

Handle made in 7075-T6 Aluminum

Hardcoat Type III Anodized
74 ksi Tensile Strength

Custom Button made in Anodized Aluminum

7075-T6 Aluminum with Black, Crimson, or Gold Hardcoat Anodize

Custom Screws made in 450 Stainless steel

Heat Treated by Age Hardening to the H900 condition HRC 45

301 Stainless Steel Springs

Cold work Hardened to a Spring Temper
Dimensions
Extended length: 12.5 inches (317.3 mm)
Collapsed length: 8.1 inches (206.5 mm)
Weight: 4.2 oz.
Important Read :
The ring implement provides an optimized draw, deploy, and control feature to the end of the handle.
The combo of a hardened stainless blade with a 7075-T6 Aluminum handle provides a tough throwable PocketSai for practice, training, and EDC at a reduced cost. A blade made in 440A martensitic stainless steel with a hardness of HRC 40-45 makes a tough resilient stainless made for throwing and can take extreme abuse offering bending where harder alloys will break.