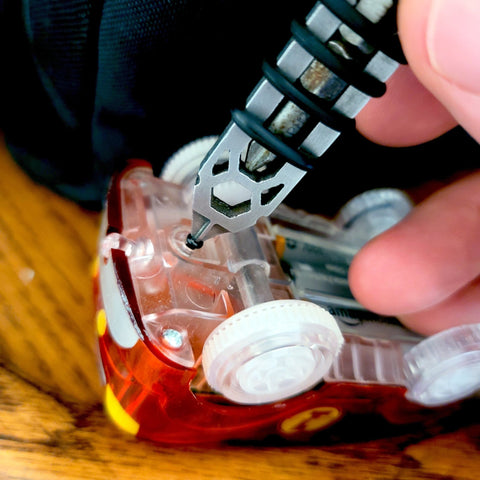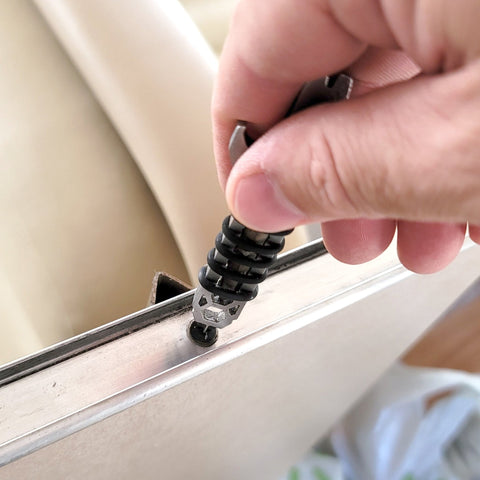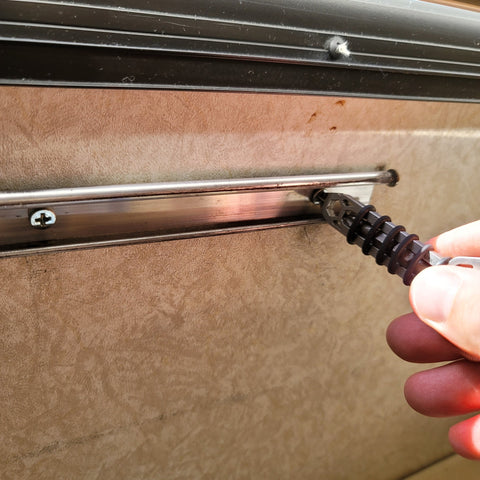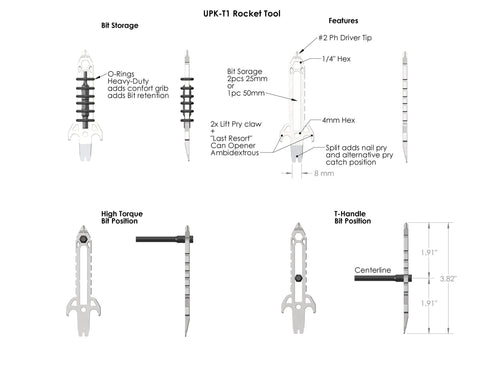 UPKnife
UPK-T1 Rocket Tool (Billet)
This is the ultimate pocket Phillips screwdriver and Pry Bar combo made in Hardened Tool Stainless Steel. This tool is meant to lie in the bottom of your pocket, ready when you need it.
It's a serious time saver to have on-hand! 
Built Tough for Heavy-Duty use.
Features:
Integrated PH#2 Phillips driver tip
1/4" Hex box end wrench bit holder
1/4" Hex center position "T-Handle" position
8mm flat tip pry edge with center split groove
Dual claw pry arms

functions as Right or Left-handed can opener

4mm Hex driver
Storage for:

2x - 1/4" Hex bits 25mm(short)
1x - 1/4" Hex bit 50mm

Finish: BrightMetal

a scratch resilient surface produced by tumble polishing then micro ball peening to create an even sheen that further improves performance creating surface compression that reduces stress fractures.

Made in CPM 154CM Stainless Steel and Heat Treated with Cryo to HRC 60

Often referred to as "Blade Steel" or "Tool Steel" because of its significant hardness and use in blades and tooling.
INCLUDES:
1x UPK-T1 Rocket Tool
1set light O-Rings (6pcs+1extra)
1set Heavy O-Rings (6pcs)